We provide the full range of the services and products for merchants and facilitators. To land the e-commerce acquiring we offer POS terminals with one account settlement possibility.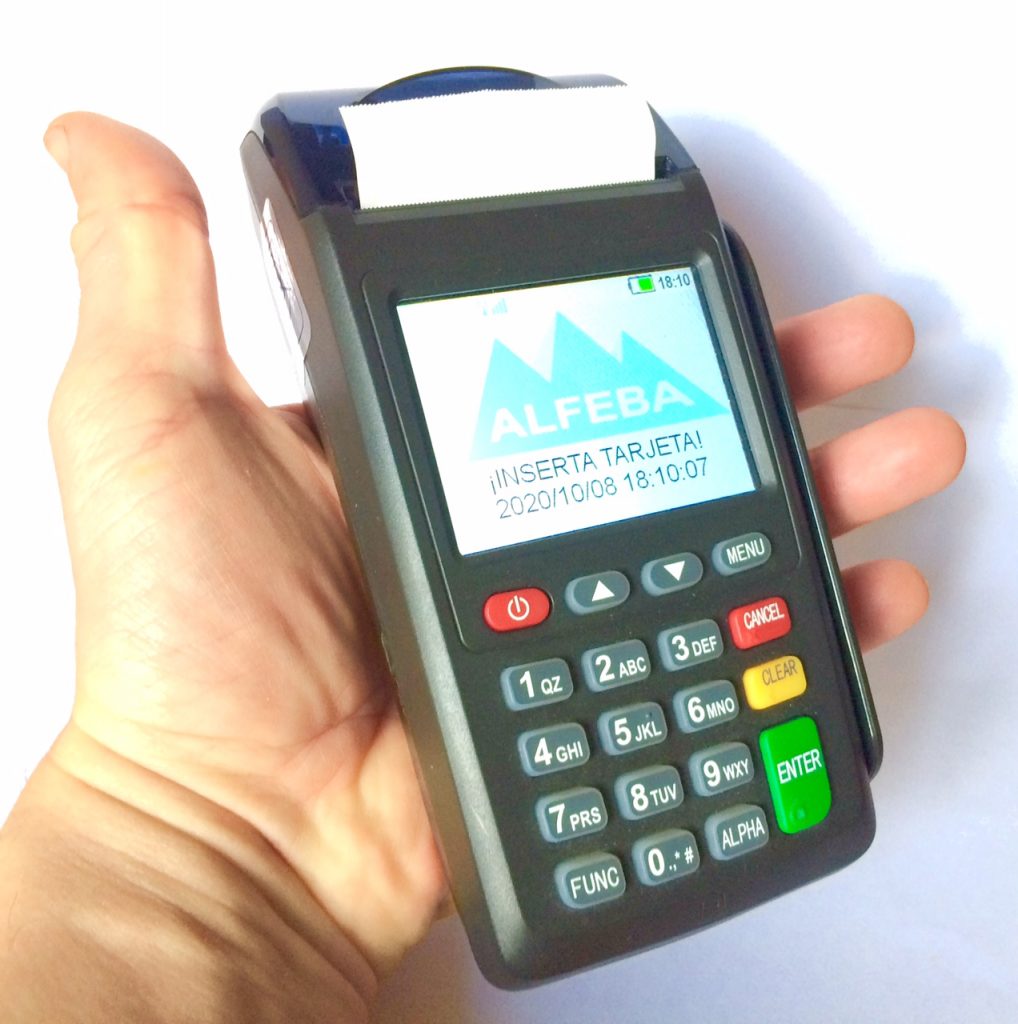 About POS terminal
POS NEW 7210 is a best NFC/ contact chip/ mag stripe cards POS product of the New Technology Corporation, designed for the street and internal usage, equipped with a GPRS or WIFI connections possibility, that fits easy into your hand with a weight of 365 g, for the reasonable and competitive price.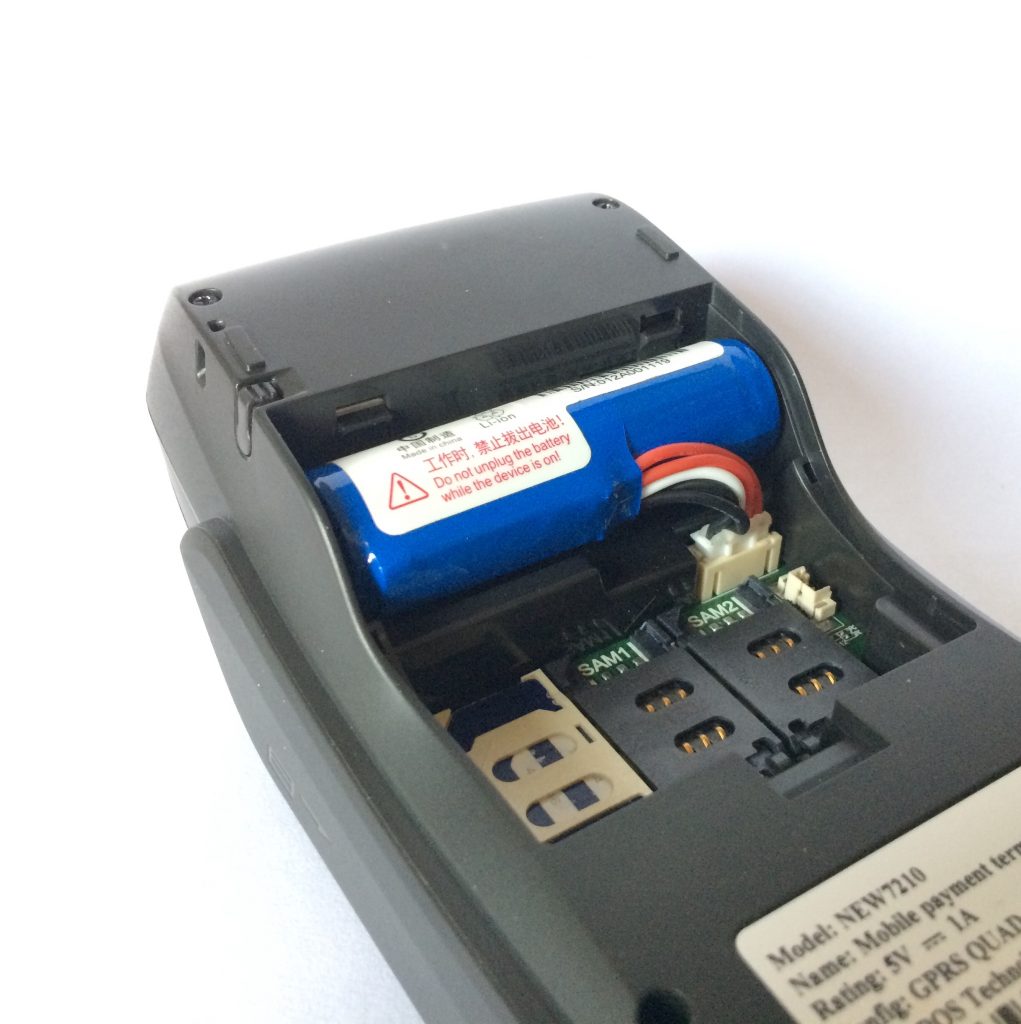 Integrations
You can integrate it with your Point-Of-Sale Retail system, using our opened API and easy to customize terminal software, that supports all of the modern payment products from NFC cards till ApplePay, SamsungPay and QR based products. You can protect it more, using your own security solutions or security components stores with a SAMs.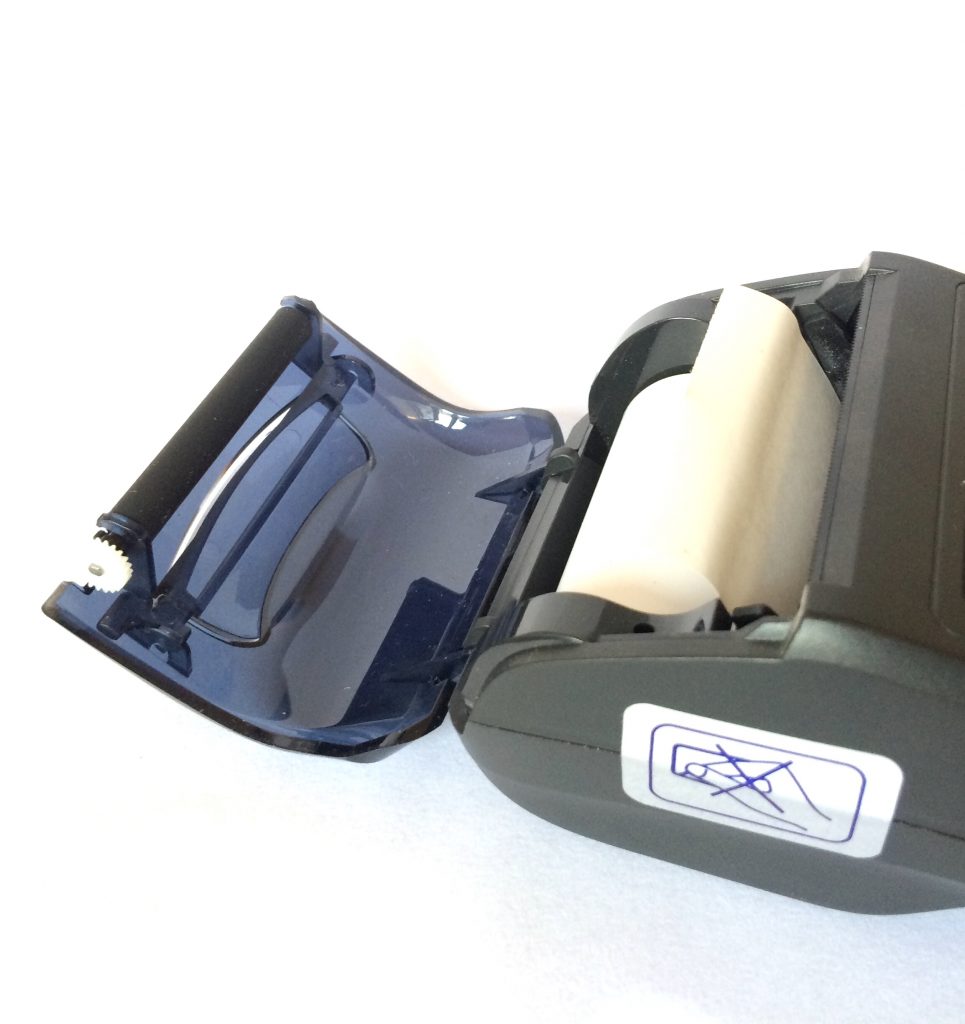 Easy for your cashier
You can add paper just putting a roll of paper into the slot and closing the cover. It has a very good battery capacity, that allows you to work, accepting payments of your customers without charging during all of the day.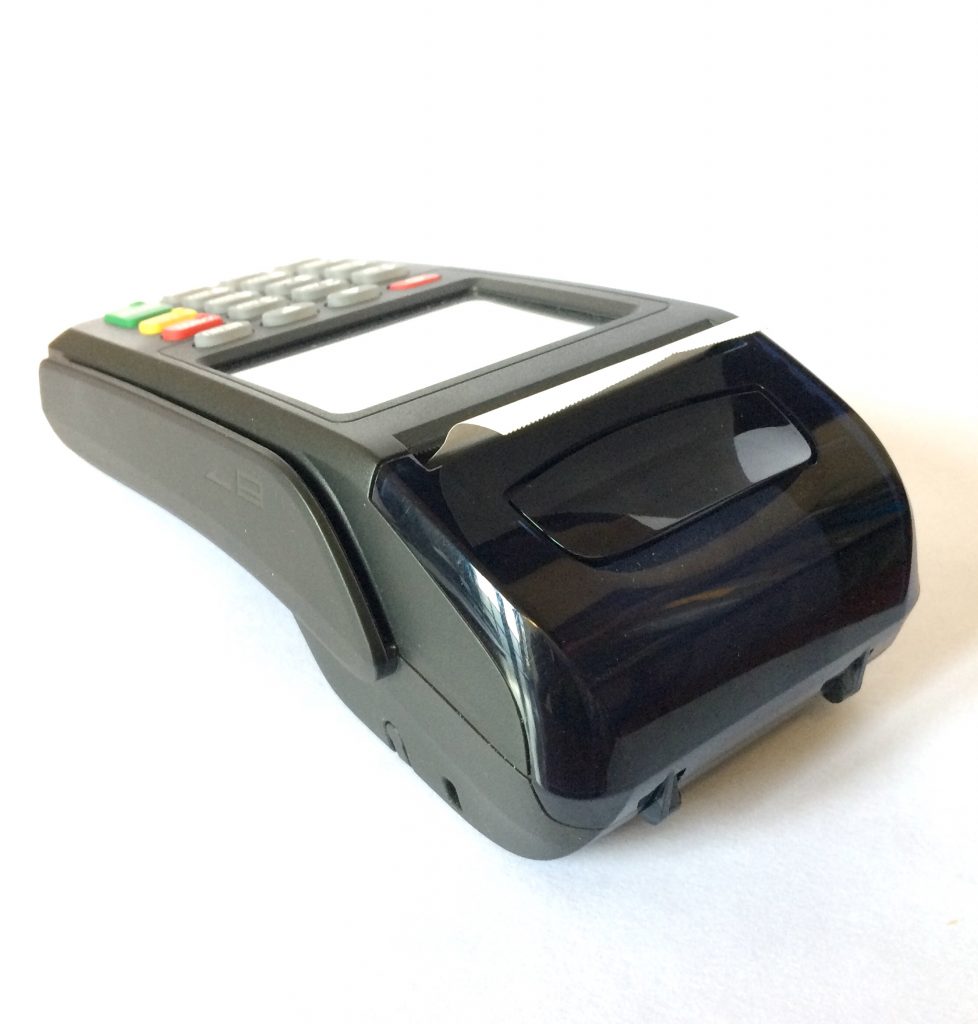 Modern look with a long life time
This POSs have been in operation with a non-stope service cycle during 3 years in the supermarkets and fair markets in the streets, servicing crowds of people. Even when dropped and damaged the case, it continued to function perfectly. Even a bad signal doesn't interfere with it. If there is a wifi network, you can always connect it to it.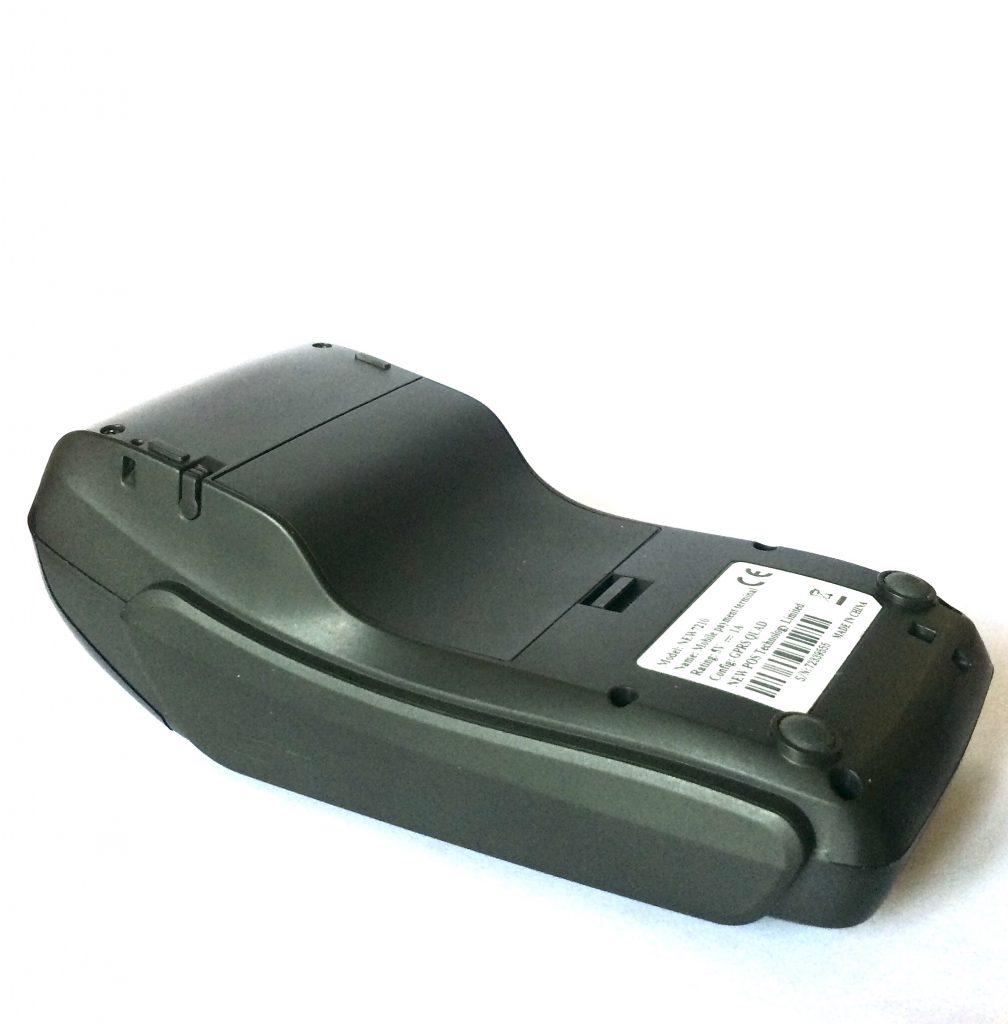 Comfortable to hold
When your employers work all of the day, servicing a lot of your customers, it is very important to give the easy-to-use tool, that can become an inseparable whole for your salesperson. Desire to use this equipment and respect for it will always extend its service life and save your business investment.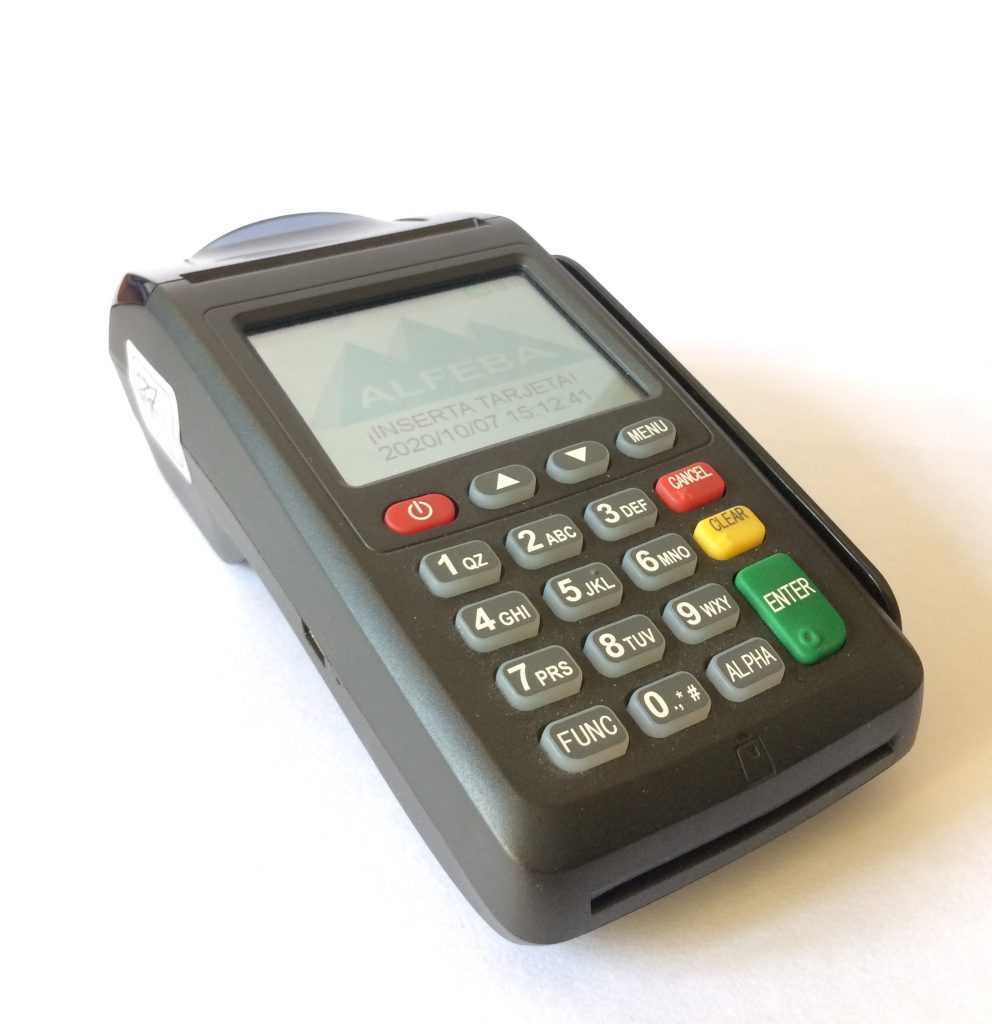 The best tool for your business
If you have a banking branch, supermarket or fair street shop, – this POS will help you to accept any type of modern payments, using our SM3000 processing platform and POS software possibilities. Leave us your wishes and we'll prepare for your business the best competitive solution on the market!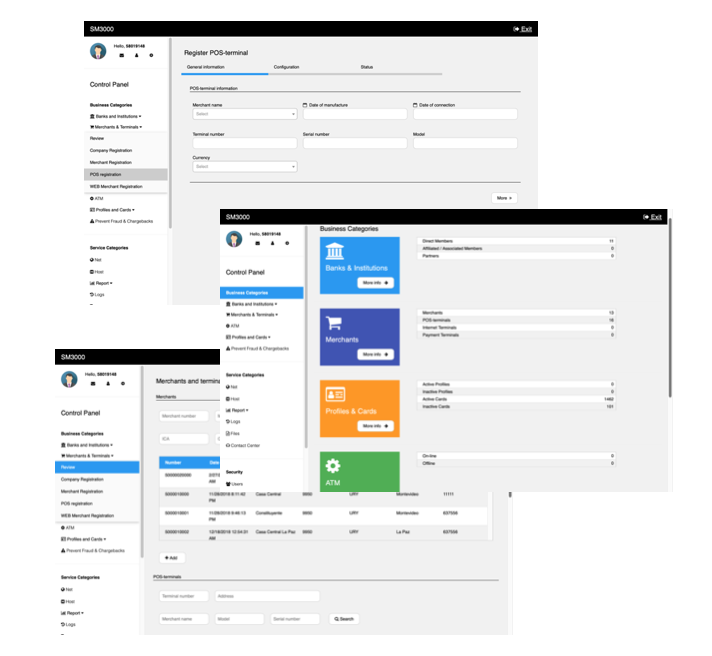 POS networks processing
We process POS terminal networks since 1992, implementing first POS terminal in the country for the state bank of the Russian Federation. Our SM3000 processing platform can help you manage all steps of the work with your POS, beginning from the software customization, terminal monitoring activity till the key management and fraud prevention tools.Do not hesitate to contact us and we'll present you our processing solutions for the POS networks and cards issuing and acquiring programs.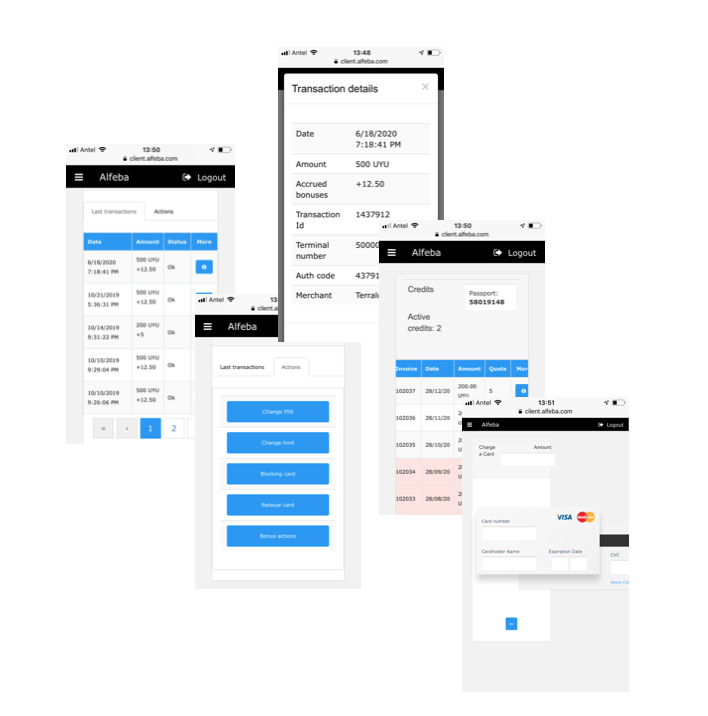 Cards products for your customer
You know, that every customer is very important in the business, and to fix your customer using different loyalty programs is a modern task of your strategy. To do it we developed miles&points and to buy-in-credit programs, that you can customize for your needs, presenting direct web-access to the card profile to your customer through the celular or the computer.
POS operations
The POS terminal installed by the seller in the store allows the following actions with magnetic and chip cards, as well as with cards and NFC devices or scanning QR codes:
sale by installments,
card balance check,
debit and credit sale without installments,
balance charge (change of the card limit),
payment for installments,
cancellation of the sale,
return,
gift cards,
miles&points operations,
crypto currencies suport,
reports and closing of the day,
The terminal monitor displays the logo and store data.
POS certifications
PCI
EMVCo Contact Terminal Level 1
EMVCo Contact Terminal Level 2
EMVCo Contactless Terminal Level 1
PBOC 3.0 LEVEL I
PBOC 3.0 LEVEL II
PBOC 3.0 小额支付
qPBOC LEVEL I
qPBOC LEVEL II
RoHS认证
CE证书
POS specifications
Processor 32-bit secure CPU, ARM11
Memory 128MB FLASH,64MB SDRAM
Display 2.8 inch, 320*240 TFT LCD
Keypad 10 alphanumeric keys, 8 function keys, 1 power switch key
Magnetic Card Reader Compliant with ISO7811, ISO7812; Track 1/2/3, bi-directional swipe; supports smart error correcting
IC Card Reader 1 user card (EMV4.3), supports SLE4442 / SLE4428 memory card
Contactless Card Reader Supports Mifare classic, Mifare Ultralight, Mifare DESFire,ISO14443A&B,SONYFeliCa
Internal PIN Pad Supports MK/SK, Fixed, DUKPT; Supports dual and triple length TDES; Supports RSA, AES
Remote Download Supports FTP remote download
Peripheral Port 1 USB OTG
Printer Thermal printer Easy-load style; Paper width: 58 +0/-1mm,Paper roll outside diameter: 40mm
Language Supports Chinese (GB2312/GB18030), English, French, German, Latin, Russian, Arabic, Vietnam etc.
Power Supply Input: 100 ~ 240VAC, 50Hz/60Hz; Output: 5 VDC, 1A
Li-polymer Battery 2600mAh, 3.7 V
Working Environment Temperature: 0°C ~ 50°C(32°F ~ 122°F); Humidity: 10% ~ 90% (non-condense)
Storage Environment Temperature: -20°C ~ 60°C(-4°F ~ 140°F) Humidity: 5% ~ 95% (non-condense)
Optional backup battery, dock charger
Dimensions Weight L*W*H=170*85*55mm 356g
Certification CCC, CUP, CE, RoHS, PCI PTS 5.x, EMV4.3 Level1&2, PBOC3.0, ExpressPay, PayWave, PayPass
Optionally QR scanner
MasterCard PayPass
Visa PayWave
American express pay
QUICS